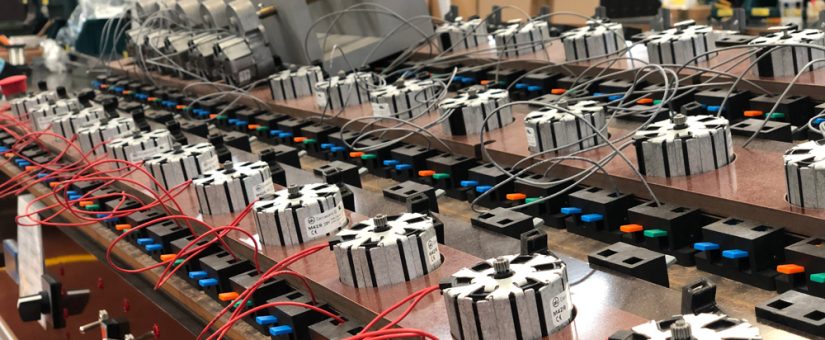 CDC Elettromeccanica's experience has conveyed over the years a study of a step-by-step workflow that allows us to optimize production, quality controls and logistics.
The purpose of defining a production workflow is not only to monitor the steps of the process itself, but also to define the different teams and their roles in the production chain and to make our production scalable depending on the project.
All our departments are involved in the creation of a product that begins with a brainstorming phase in collaboration with the customer, to define specific needs and times of realization of a motor or programmer.
The technical department designs by means of up-to-date CAD and provides prototypes using stereolithographic 3D resin printer.
Once the functional tests are carried out, we realize a pre-serie. If assembly and tests reach the established standards, then we start the production (collaborating with our selected network of suppliers if needed).
After gear motors (and other products) are assembled, they pass through the hands of the Quality Control team and they are mechanically tested for 24 hours on test benches.
All tests done, timers, cam programmers, motors and gear motors can switch to the Logistics to be delivered or stocked.
This production process allows us to plan resources, to intervene promptly if there are any inefficiencies and it also permits us to collaborate effectively and reduce errors.