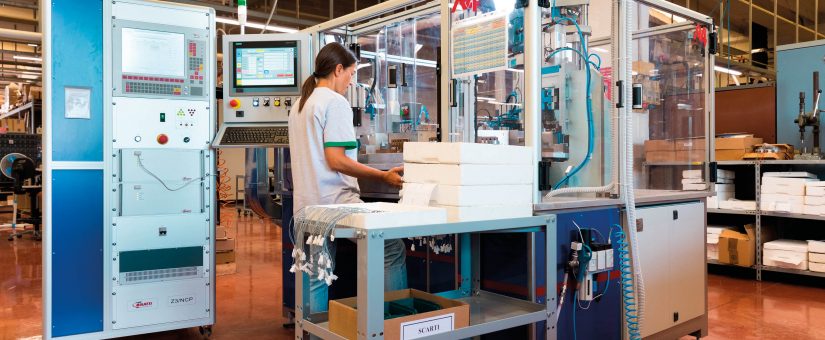 The attention of those who enter in CDC's production and control area for the first time is definitely catched by the control benches for timers and programmers. Because every electronic timer, every temperature controller, cam programmer, motor and geared motor is tested and examined before being taken to logistics.
The people responsible for these verifications are Elena and Fabio:
Elena handles the assembly and a part of testing on our timers and cam controllers, through a motor control machine, she inserts the pinion into the motors and she verifies the capacity, she does the caulking and she tests the absorption and resistance to electrical discharges.
Fabio, instead, controls the functional and electrical safety test lines on the electromechanical timers's control stations, checking them cyclically for 24 hours.
He monitors the timers's complete efficiency that must guarantee the automatic execution of several actions at pre-determined time intervals.
The people who collaborate with CDC allow us to constantly follow the company organization in order to define the flows and monitor the evaluation indices. It is through these analyses and the evaluation of results that we can work on improving our activity: for our employees, for our production processes, for our products.