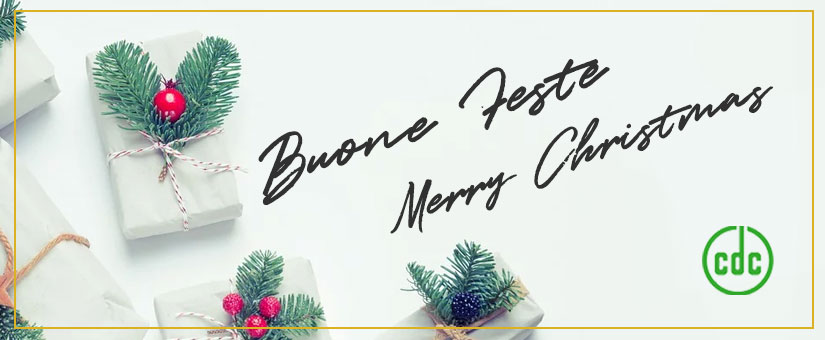 CDC Elettromeccanica will be closed for Christmas from Dec 21st 2019 to Jan. 06th 2020 included.
We would like to take this opportunity to wish everyone a Merry Christmas.
CDC Elettromeccanica sarà chiusa per il periodo natalizio dal 21 Dicembre 2019 al 6 gennaio 2020 incluso.
Cogliamo l'occasione per augurare a tutti Buone Feste.
Über Weihnachten bleibt CDC Elettromeccanica vom 21.12.2019 bis einschließlich 06.01.2020 geschlossen.
Wir möchten diese Gelegenheit nutzen, um Ihnen schöne Feiertage zu wünschen.
Pour les fêtes de fin d'année CDC Elettromeccanica sera fermée du 21.12.2019 au 06.01.2019 inclus.
Nous profitons de l'occasion pour souhaiter à tous un Joyeux Noël.