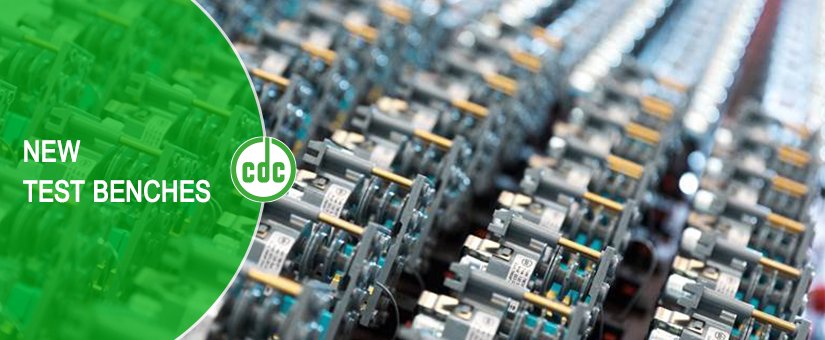 Continuous monitoring of market requirements and customer satisfaction is a priority at CDC Elettromeccanica.
In the company strategy, quality is not only seen as an asset to be offered to customers, but it has become a real "working style", where every production phase is carefully checked and monitored
The final phases and the 100% testing cycle complete a control process that guarantees the absolute reliability of the products.
From this point of view, CDC Elettromeccanica is investing in the development of new test benches in order to increase the efficiency of its controls and the production capacity, while guaranteeing the constant quality of the products supplied.
The constant aim to grow in know-how is our drive to research innovation and production Technologies, but it is also the stimulus that leads us to continuous investment to optimize production and provide the best product.